Benefits of using assembly solutions
Knowledge
Over 25 years experience in the electronics industry
Competent
Proven time and time again - doing the job once and doing it right
Global Component Sourcing
Very short lead times on most components from international suppliers - no waiting 3-4 months!
Price Competitive
Smaller operations definitely do have advantages - come and talk turkey on price - Asian pricing right here in NZ!
Ease of Business
Friendly, personal service - you deal directly with the owner who listens to what you require and who deals promptly with you and keeps you up to date on the status of your job.
Flexible and Adaptable
Assembly Solutions is equipped to accommodate your manufacturing requirements at short notice.
Leaded/Lead-free PCB Assembly
We can handle all your PCB assembly requirements from small volumes, up to the 100s of thousands. We currently have an ongoing contract that has continued over the last 10 years, for which we have produced around 200,000 boards. In 2011 we upgraded to a brand-new lead-free wavesolder.
Automated SMT Assembly
Our JUKI 740 Flexmounter is a workhorse, capable of placing 0402 components right up to large 33.5mm square bgas.
Component sourcing
2012 has been very busy establishing relationships with suppliers in Asia. We have now appointed an agent in china, and he does a consolidated monthly shipment to us. Even if you are not looking for a PCB assembly house, drop us a line with your component requirements - we will more than likely be able to help you out!
After Hours Support
Mark is generally available to be contacted between 8am-8pm for any enquiries you have. Email is checked and responded to promptly throughout the day and night.
Our Equipment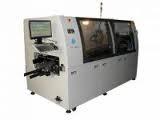 Wave Solder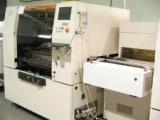 Component Pick & Place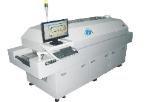 Reflow Oven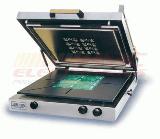 Stencil Printer